With no minimum or maximum order quantities and our competitive prices, print on demand makes it easy to receive quality prints delivered directly to your customer, gallery, or door. No more need to order and store large numbers of prints.
If you supply your giclée art prints direct to your customers, our print on demand service will save you time, hassle and money. This service allows artists, photographers, retailers and galleries to have their prints shipped directly to their customer's door.
Online shop integration means we can automatically recieve your orders direct from your online shop. Dot to Dot integrate with most of the popular online shop platforms including Etsy, Shopify, Woocommerce, Big Commerce and many more.
If you don't have an online shop we can create your own unique artist's portal, you can securely and privately store your files on the Dot to Dot site and simply log in to place orders as required.
 All orders can be shipped with your own branding or white label, it's your choice.
Print on demand file preparation
As a general guide, supplied files should follow the 3 simple steps below.
We understand that this is not always possible and if you need help capturing, scanning or setting up your artwork , please get in touch as we are happy to assist.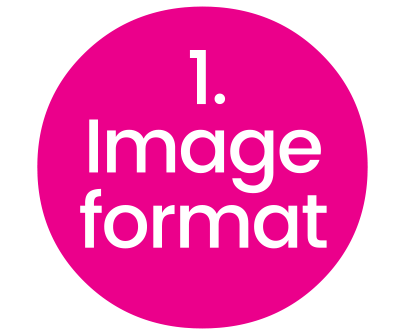 Files can be saved as RGB or CMYK. Please note: colour variations can occur between RGB and CMYK formats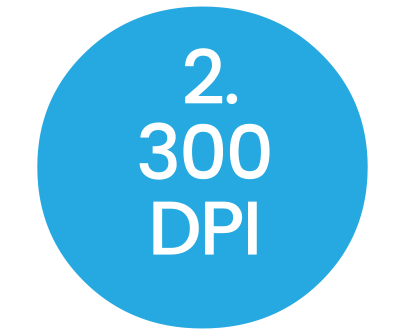 For best results image file should be  300dpi at its actual print size. No crop marks or bleed required.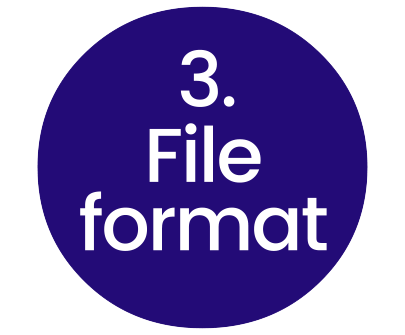 Files can be supplied as a PDF or JPG.
All prints are completed and dispatched within 2-4 working days of your order. We use a range of domestic and international suppliers including Royal Mail, DHL and Parcel Force to fulfil all orders promptly and professionally. Please get in touch to discuss a custom delivery.
Sample pack
Please get in touch if you would like us to send you a sample pack of our fine art and photographic paper and canvas options.
Please include the address for the sample pack to be delivered to.